Whether its recognising the impact of young brokers, journalists who further the understanding of insurance, or the contribution that brokers make to the association – BIBA has a range of awards to showcase the amazing work of those in our industry
Every year at The BIBA Conference, young brokers are recognised for their performance and hard work.  The Young Broker of the Year Award recognises the career progression, sector participation, professional education and development of BIBA member brokers aged 35 years or younger.  Why not start thinking about entering yourself or a colleague for the 2023 award?
Francis Perkins Award
A BIBA member is also presented with the Francis Perkins Award each year at The BIBA Conference.  This award was instigated by the first Chairman of BIBA to give recognition to members of the association who give their time and energy to promote the causes of the insurance broking.  Read on to find out about the incredible contribution that Wendy Hardman has made to BIBA.
BIBA Journalist and Media Awards
Presented each summer, our Journalist and Media Awards showcase the work that journalists, broadcasters, publications and other influential media providers do to increase the understanding of insurance.  The awards recognise the important contribution that media make to our industry and aligns with our work to improve the reputation of insurance and promote the work that insurance brokers do to help businesses and consumers.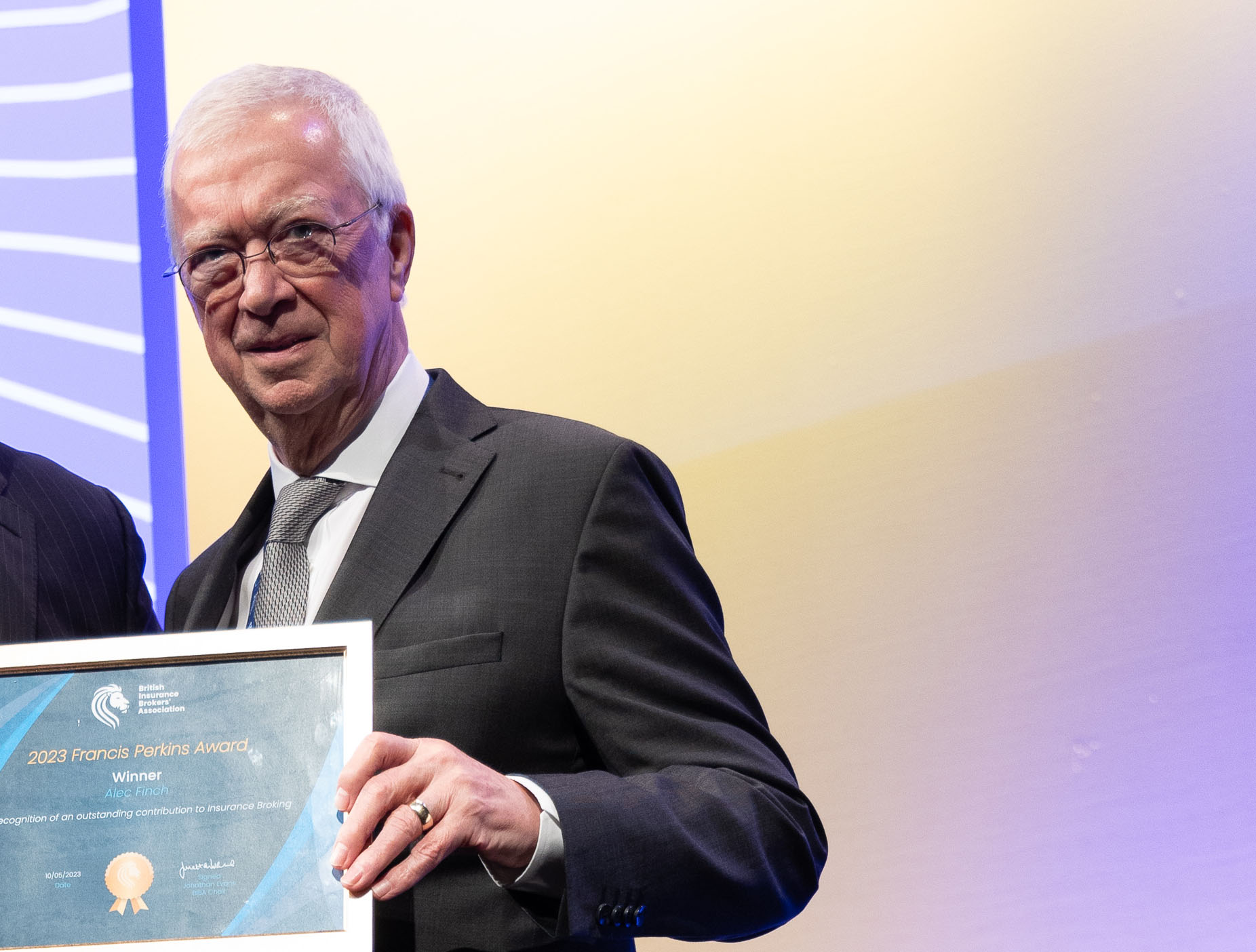 BIBA's Francis Perkins Award
Alec Finch presented with Francis Perkins Award
BIBA named Alec Finch as the winner of its 2023 Francis Perkins Award.
The judges selected Alec because of his incredible contribution to BIBA and broking through 12 years of longstanding commitment on BIBA's main Board and Regional Committee.   Alec also helped establish and was a member of the initial steering committee of the Insurance Broking Standards Council – later incorporated into BIBA.